As you get older things get taken from you.



Good looks, girlfriends, hey even bike wheels.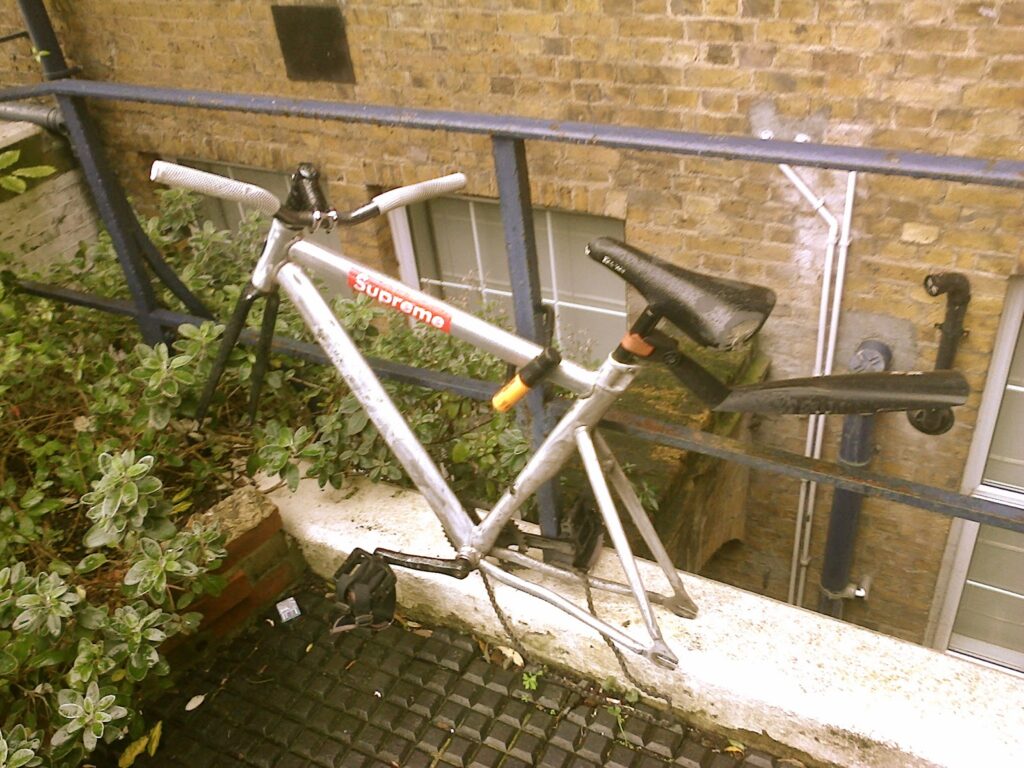 I used to get my wheels stolen a lot.
From inside my building's courtyard even, that's to say, past an electric gate, and a front door, and another internal door. An inside job? Where's Columbo when you need him. I learnt one thing though. From that famous playwright cat.
The robbed that smiles, steals something from the thief.
It won't get your wheels back.



Or your bird.



But it does kinda work weirdly.